Ultimate Party for all ages
Please call to reserve this item.
Want the Ultimate party of the year? The Ultimate party offers the Xtreme Dance Dome For those who love to dance, The Tunnel Slide Combo II, The Radical run Obstacle Course to tire your little ones out, the wrecking ball, And the bounce Kingdom for your toddlers Coming with a Concessions tent. All of that plus a generator. Won't that make it a party for all your guests to remember?
A Party that everyone will remember!!

Option 1 - Our staff will deliver, install and then remove the party rentals at the end of your event. A trained supervisor will remain at your event to train your volunteers on how to safely operate the party units and to help you manage the safety & use of the party units.

Option 2 - In addition to the setup of your event, Inflatable Event Professionals will provide the trained staff to run and monitor your party attractions. Having our staff provide this service at your event helps to create a fun and more relaxed party environment for your guests. This way they can just enjoy themselves and we do all the work.

Total Number of Attendents needed for this Package - 9
·

Extreme Dance Dome, the Tunnel Slide Combo II, the Radical Run Obstacle Course, the Wrecking Ball & the Bounce Kingdom for the little guests
Customer will supply 2 separate Outlets, must be within 75ft.
Entrance/Path to set up area must be at least 3 1/2 feet in width and on a flat even surface.
This is a very large unit. Please measure to make sure you have adequate clearance. The unit is also extremely heavy and hard to move. Areas must be easily accessible (i.e. no stairs, hills, etc.). Front yards and driveways are ideal!
Actual Unit Size:20W X 24L X 18H
Setup Area: 22W X 26L X 20H
Outlets: 2
Maximum weight: 1500 lb
CAUTION: Lighting may affect seizure disorders.
Actual Unit Size:20L X 24W X 14H
Setup Area:30L X 34W X 19H
Outlets: 1
Max Users: 8 Children or 4 Adults in Bounce Area
Max Weight: 800lbs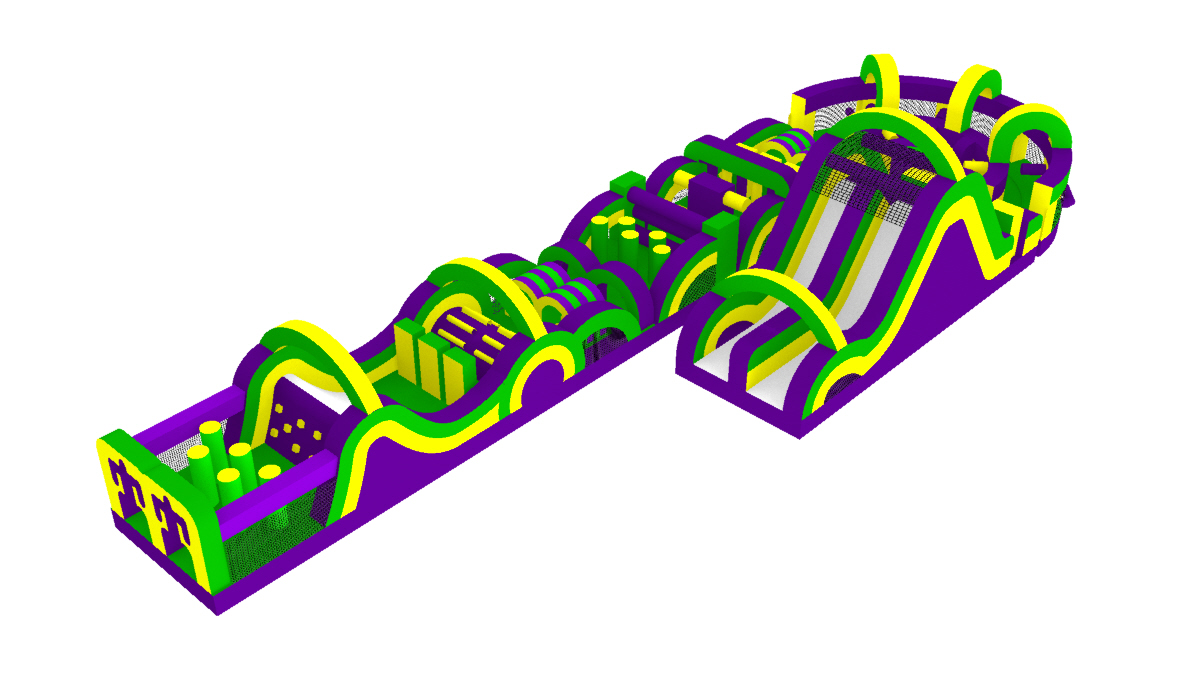 Actual Unit Size:108L X 25W X 16H




Setup Area: 118L X 35W X 21H


Outlets: 1
Max Users: 14 people in the game area
Max Weight: 250 per person
Actual Unit Size: 13L X 14W X 8H




Setup Area: 23L X 24W X 14H




Outlets: 1

Max Players: 6
Max User Weight: 200lbs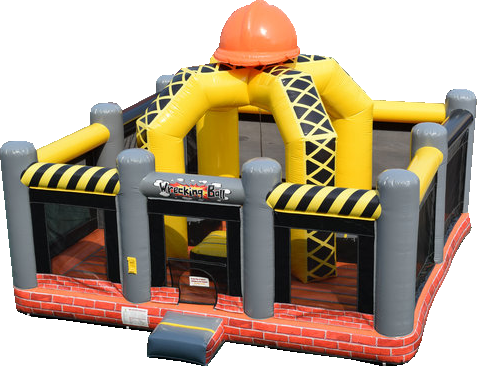 Actual Unit Size: 25L X 25WX 17H
Setup Area:35L X 35w X 22H
Outlets: 1
Max Users: 4 people in the game area
Max Weight: 180 per person

Concessions Tent Serving Kettle Corn, Cotton Candy and Hawaiian Shaved Ice
Serving 50 - 500 Guests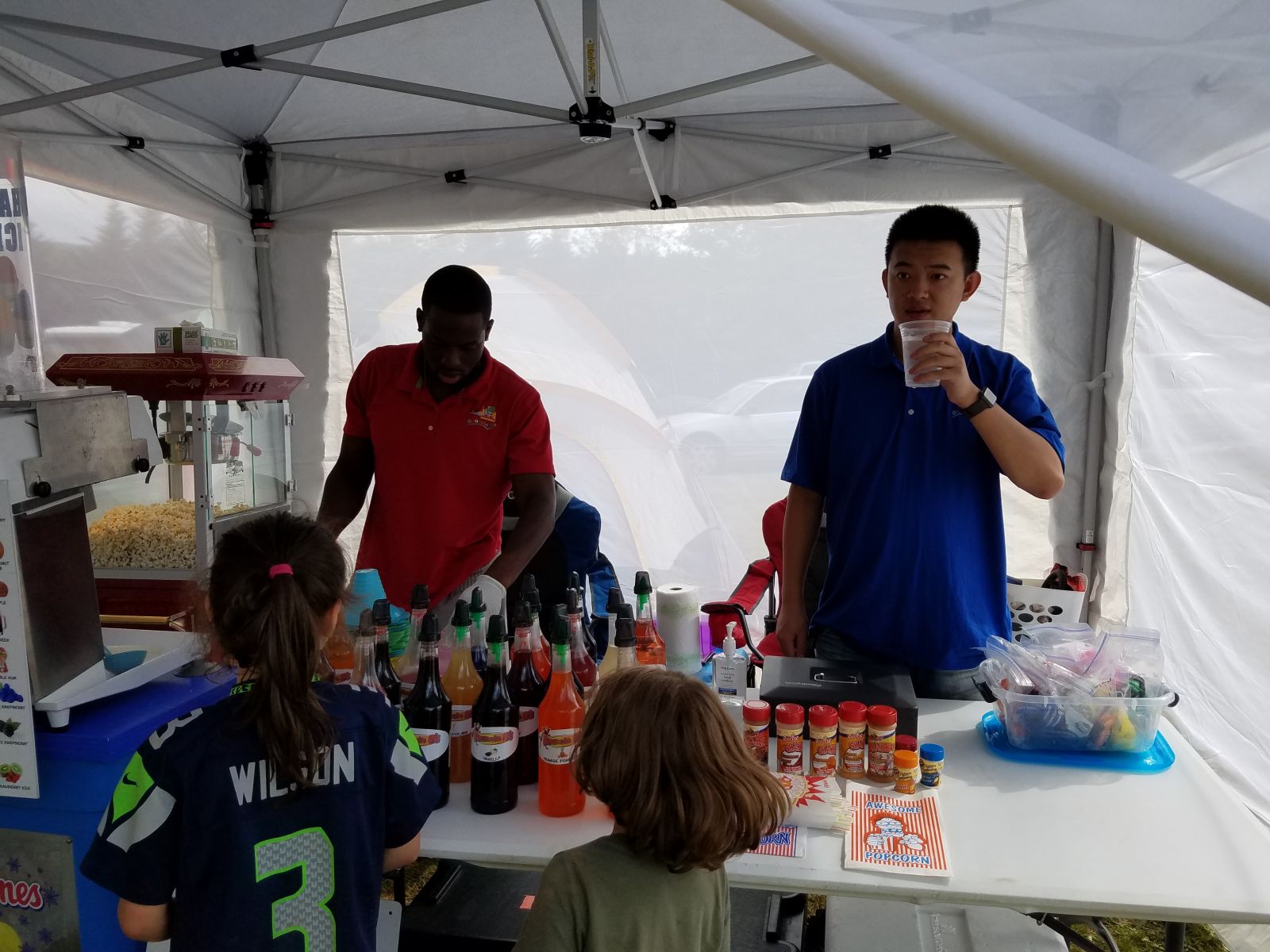 and Two Generators to make sure everything runs smoothly